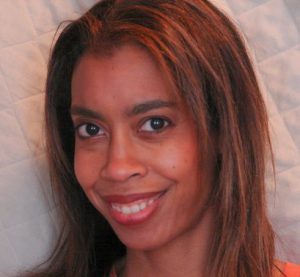 About Me
I write young adult fiction with strong, athletic, female protagonists who are fulfilling their dreams, of course with a little (err lots of) trouble along the way.
My proudest writing accomplishment — being a three-time RWA® Golden Heart® Finalist. Winning the Maggie…that was pretty fantastic, too!
I ran track in high school and was lucky enough to earn a full scholarship for college.  While attending Villanova University, I was a member of two NCAA Division I Champion Cross Country Teams and earned NCAA All-American Honors eight times in both track and cross country.  Post collegiately, I made the '96 Olympic Trials final in the 800M where I placed 7th.  I represented the United States at the USA vs. Great Britain meet and while running professionally, was sponsored by Goldwin Athletics.
My proudest running accomplishment was being inducted into the Villanova University Varsity Club Hall of Fame.  Every time I stepped on the cross country course or onto the track and donned the Villanova singlet, I felt proud to honor the Villanova athletic tradition and am humbled to have been recognized for my contributions to that legacy.
I dream of buying a bungalow in a small artsy town in the Blue Ridge Mountains. But for now, I live in the foothills of the North Georgia mountains with my family.  (Of course, they'd be moving with me.)
Aside from writing, when I'm not coaching my athletes or working my day job, I love hanging with the family, going for a run, baking, or reading a book from my endless "To Be Read" pile.
These are a few of my favorite things.